DGR-920 Amplifier
Code: DGR-920
DGR-920 Loss Gain Compensator Amplifier
Technical features Output Power, .900mw (
using G-2 Booster
)
Frequency Band, MHz 902-928
Noise Figure, dB 4
Gain, dB RX / TX 18/13
Output Impedance, Ohm 50
Voltage, V 11.5
Power Consumption, W 0.5
Dimensions, mm 21.9 x 192
Operating temperature -30. +50
DGR-920 7watt Modified amplifier has been discontinued**
Price: Was $499.95 - Sale Price $379.00

Paypal members please use this Paypal Buy Now Button.
We also sell these Amplifiers on Ebay. All of our Amplifiers and Equipment come with a 1 year Parts and Labor Warranty!!
Please Understand that we are the Sole Distributors of the DGR-920 Booster System. This system is Unique and will not be found anywhere Else.
This amplifier is designed for the Engenius Model SN-920, EP-490 and older SN-900. It is truly a Miracle of technology. Combined of ease of installation and assembly, anyone can install this antenna. This antenna is Amazing. Just Imagine not have to carry your cell phone with you all the Time. No more lost cellular Minutes.For Business users its great. Now you can extend your range Up to 20 kilometers away, instead of have to rely on your Office Cordless. Reaching out Possibly to 20+ Km. This product is only available through RTS. We are the Sole distributor of this product for Canada. With this product you are free to talk as long you want and don't have to worry about those Cellular Minutes. Just Imagine Owning your own Cellular Tower at your home
In this Picture we see the DGR-920 Amplifier for the Roof, the Power Supply Unit and All Necessary Cable Included to Connect your Engenius Sn-920. The Amplifier will Compensate for the signal loss in the cable and convert it back to it's original effective .900mw signal. Power Loss in cable can be dramatic when using longer cable.
This Means if for example you had 2 Km from your base, now you will have 20Km*. This is a Whopping 10 - 15X Increased Range*. You will have a Secure Crisp Clear Signal.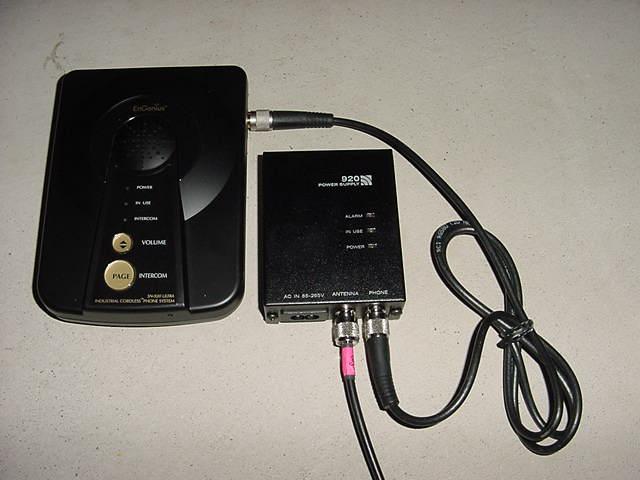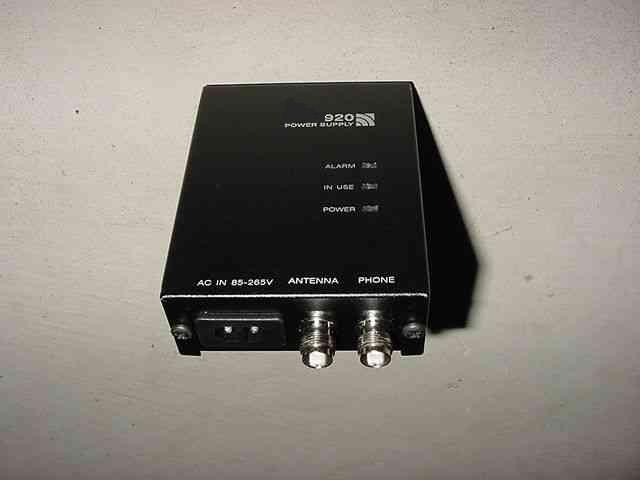 Below Is the Installation of the DGR-920 Amplifier on your home or Building.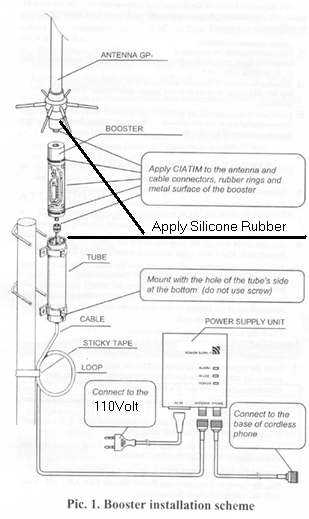 ** Due to some technical issues the DGR-920 7watt amplifier has been discontinued Indefinitely. We are working hard to develope a Better Modified DGR-920 Amplifier. You will still be able to get 20Km*